Dartmoor Multi Academy Trust
Welcome to the Dartmoor Multi Academy Trust Supply Service page where you can find all the information you may need to know about our Trust's staff bank.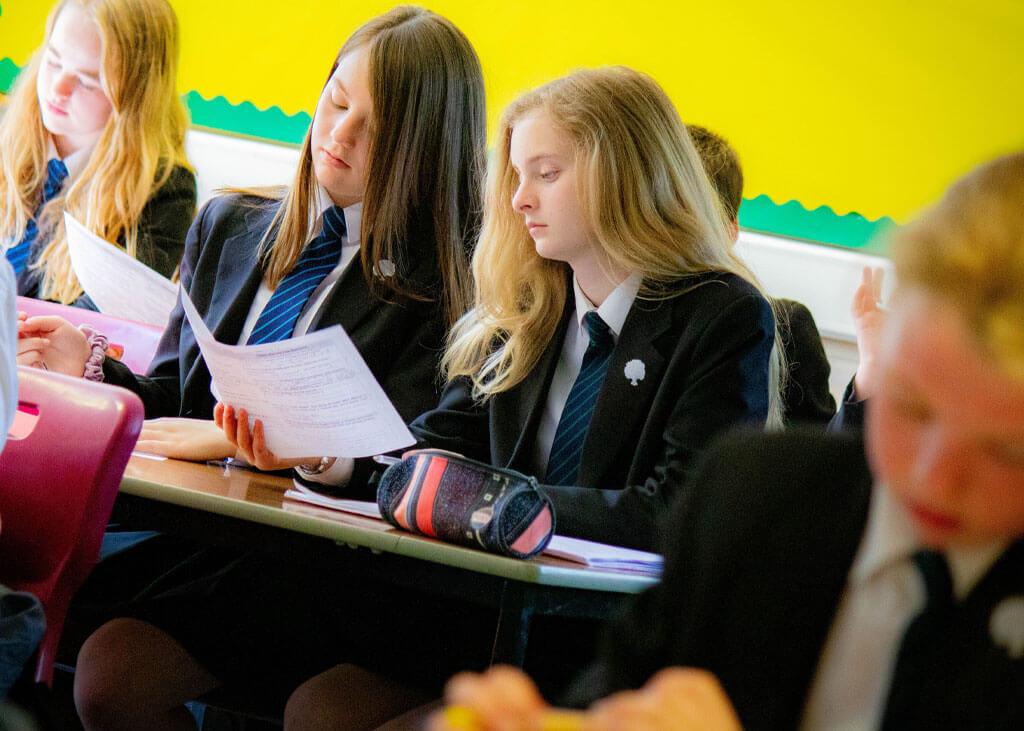 The Dartmoor Multi Academy Trust has one goal: to provide the best possible education for all local children.
They now include three secondary schools and 14 primary schools in our Trust, helping just under 5,000 children and 720 staff to thrive –  this is a truly exciting Trust to be involved with. Interest in joining is welcomed, so please look out for the opportunities when they arise.
"Dartmoor Multi Academy of Trust was established as a family of schools and each and every day we are committed to deepening and cherishing that connection. We serve a diverse range of communities in Devon and are blessed with a landscape and setting that is breathtaking; our mission is to ensure that the education we provide to our children is equally expansive and rich.
The values of this Trust are based on the cooperative principles and complemented by the Christian ethos of our Faith schools. In our broad and inclusive approach, we offer a home for all and we accept all for who they are, and who they are becoming.
Our ambition is to be the strength and the compassion to imagine more."
Dan Morrow, CEO and Trust Leader
About Dartmoor Multi-Academy Trust
The Dartmoor Multi Academy Trust was created in January 2018 based on a shared vision that embraced both the Cooperative values and those of our Church of England schools.
They are excited about the opportunities that such a cross-phase Trust is able to offer local communities and they are committed to creating an ambitious, forward-thinking learning environment for all our pupils, students and staff.  There will be opportunities for everyone connected to the Trust to grow and develop and therefore fulfil their ambitions.
Visibility of all day-to-day, short-term, long-term and permanent roles across Dartmoor Academy Trust
Weekly Pay
Optional contribution into Government Pension Scheme via Pension Auto Enrolment (PAE)
24-hour self-booking portal
Online app to accept/reject bookings, view Pay Slips and work history
The opportunity to gain further experience/work across a wide variety of schools
A supportive and dedicated partnership team on-hand every day
A suite of 22 fully funded, nationally recognised, distance learning courses and accredited level two qualifications available with The Supply Register.
Our mission is to provide the highest possible quality of education for all local children, in order to ensure pupils from all backgrounds are able to succeed.

The values of our Trust are based on the principles of the International Co-operative Alliance, complemented by the Christian ethos of our Faith schools. In our broad and inclusive approach, we offer a home for all and we accept all for who they are, and who they are becoming. 
Quality: Exceptional education provision to underpin excellence in teaching, learner experience and outcomes
Curriculum: Innovative and relevant curriculum which is both knowledge-rich and experiential
People: Ambitious, ethical and aligned people to model and lead at all levels
Facilities: Excellence in the physical and digital learning environments
Finance: Sustainability in finance to underpin investment and resourcing
Reach: Civic and System leadership to ensure impactful external engagement
Where our staff bank is unable to meet all our cover requirements, we work with a preferred supplier list (PSL) of agencies to meet our day-to-day, short and long-term cover needs.
If you are seeking a supply role and would like to consider the opportunities at Dartmoor Multi-Academy Trust, you should either contact our Trust Supply Service Team on 0330 236 9244 or dartmoormat@supplyregister.uk.
For agencies interested in working with the Trust as a preferred supplier, please visit here and register to access documentation once published.
The Dartmoor Teaching School Alliance
The Dartmoor Teaching School Alliance DTSA is a cross-phase TSA working with schools across the wider Devon area. We are committed to excellence, passionate about the self-improving, school-led system, and believe it is a privilege to play a small part in supporting schools on their journeys.
Great reasons to train with us:
An outstanding partnership: Okehampton College and the University of Exeter offer trainees first class school placements and academic teaching.
Train close to home: With 88 schools in our Alliance from the greater Devon area, we offer trainees greater control over where they complete their training.
Matching trainees to placement schools: every effort is made to carefully match our trainees to the placement schools that will best develop their skills as a teacher.
Support into employment and beyond: We recruit trainees with the view to support them, through workshops and mock interviews, to secure their first post. Trainees that go onto teach in local schools are supported through our wide range of NQT and other professional development programmes.
Values-centred training: we are passionately committed to the values of co-operative schools that put people at the centre of everything we do. We are proud to offer a personal approach in everything we do and to afford people time, support and encouragement they deserve. ​​