Lincoln Anglican Academy Trust
Welcome to The Lincoln Anglican Academy Trust Supply Service page where you can find all the information you may need to know about our Trust's staff bank.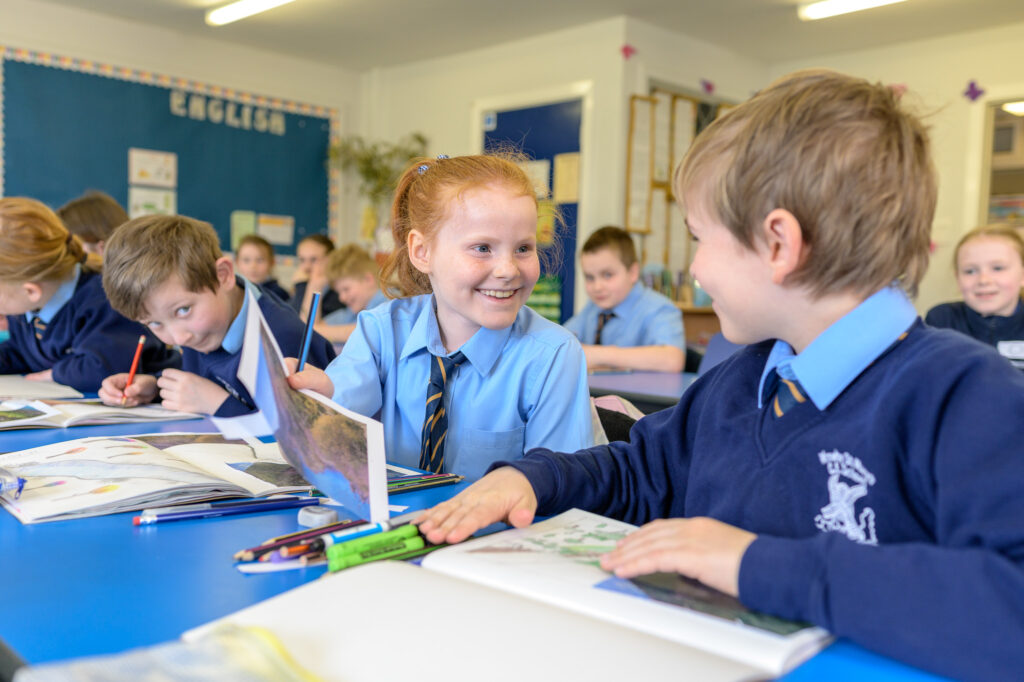 Schools serving their communities through excellence, exploration and encouragement within the love of God.
The Lincoln Anglican Academy Trust (LAAT) is a Multi Academy Trust which was set up by the Diocese of Lincoln in 2013 to build a mutually supportive family of academies in Greater Lincolnshire that support each other in providing the very best outcomes for their pupils.
The Lincoln Anglican Academy Trust is dedicated to providing an excellent education for pupils in our school community.
They are uncompromising in the belief that all pupils and members of staff should be supported and challenged to be the best they can be.
LAAT is dedicated to supporting school improvement and Christian distinctiveness, whilst maintaining each school as a special and unique place in the heart of its unique context. LAAT has been approved by the Department of Education as an academy sponsor to operate a number of academies under a single charitable company.  It welcomes applications from Voluntary Controlled, Voluntary Aided and Community schools from the full spectrum of Ofsted judgements. 
Since it was established LAAT has demonstrated its ability to provide excellent school improvement and back office support to its schools, taking the majority to Ofsted Good.
Visibility of all day-to-day, short-term, long-term and permanent roles across LAAT's academies
Weekly Pay
Optional contribution to The People's Pension Scheme (PAE)
24-hour self-booking portal
Online app to accept/reject bookings, view Pay Slips and work history
The opportunity to gain further experience/work across a wide variety of schools
A supportive and dedicated partnership team on-hand every day
A suite of 22 fully funded, nationally recognised, distance learning courses and accredited level two qualifications available with The Supply Register.
Lincoln Anglican Academy Trust has adopted the Lincoln Diocesan vision for Church schools as its own vision. This underlines to all the strong family links between the two separate organisations and supports everyone in their understanding that diocesan schools within LAAT continue to be part of the diocesan family.


Excellence
Exploration
Encouragement 

LAAT is steadfast in its belief that all pupils and members of staff should be supported and challenged to be the best that they can be. We are dedicated to providing an excellent education for pupils in Lincolnshire, North Lincolnshire and North East Lincolnshire. We welcome VA, VC and Community schools into a mutually supportive family, whilst maintaining every schools as a special and unique place.
We have worked with officers, directors and head teachers to develop an underpinning set of values and supporting expectations as well as an overarching set of principles. The values reflect the LAAT vision as well as the national Church of England Vision for Education.
We have also shared the vision, values, principles and expectations in schools to become embedded in adult practice alongside the schools' own vision and from there begin to contribute to the opportunities and experiences of our pupils.
Where our staff bank is unable to meet all our cover requirements, we work with a preferred supplier list (PSL) of agencies to meet our day-to-day, short and long-term cover needs.
If you are seeking a supply role and would like to consider the opportunities at The Lincoln Anglican Academy Trust, you should either contact our Trust Supply Service Team on 0330 236 9244 or laat@supplyregister.uk
For agencies interested in working with the Trust as a preferred supplier, please visit here and register to access documentation once published.
Benefits of working with LAAT
24 hour confidential helpline covering legal, financial, wellbeing, health and nutrition etc.
Confidential counselling – up to 6 sessions free of charge.
Physiotherapy – up to 4 free sessions free of charge.
Stress Coaching – personalised coaching plans over 6 weeks, one to one with an OH Practitioner.
Virtual GP – Accessible by smartphone or computer, same-day appointments available at any time to suit
Local Government Pension Scheme for support staff, Teachers Pension Scheme for Teachers.
Growth and Development processes are in place for all employees to support continuous professional development and enhance professional practice.
Access to over 70 online e-Learning courses to support development.