Our mission at The Supply Register is to make school recruitment quicker, easier and more cost-effective.
The Supply Register is perfectly placed to help schools, academies and multi-academy trusts to fill vacancies – with less hassle and reduced costs.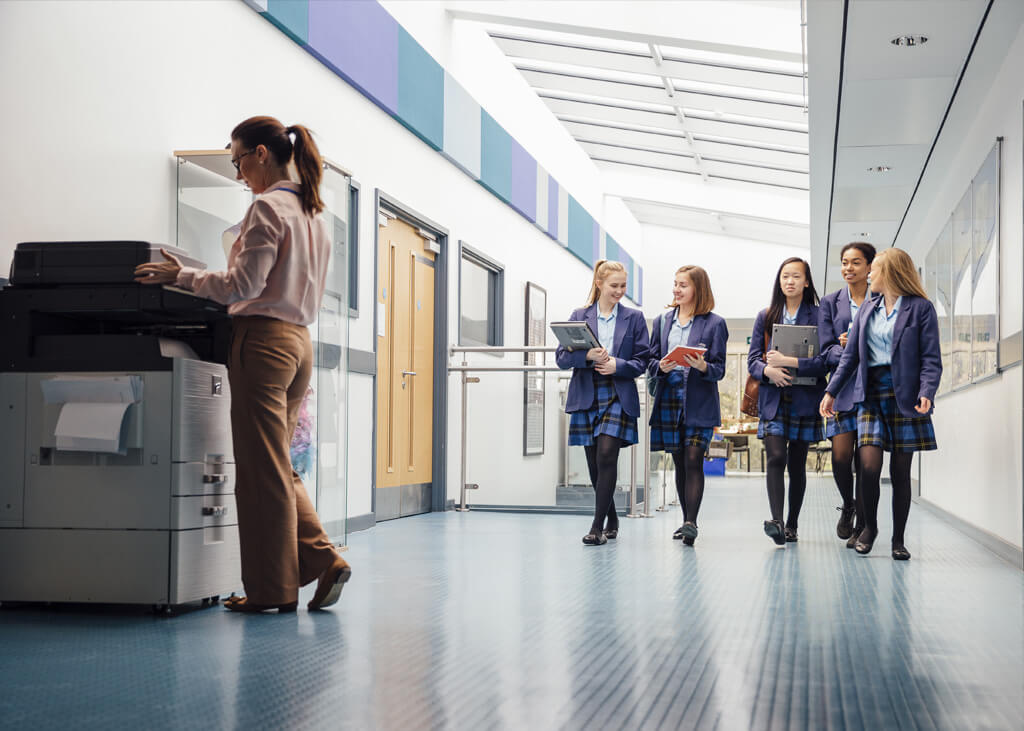 Our unique, custom-built platform gives schools, academies and Trusts complete control of supply recruitment and management.
All our candidates are strictly vetted and paid at the best market rates, so when you work with us you know you'll have access to the best quality teaching and support staff to build your staff bank.
What's more, there's no up-front cost or ongoing management or license fee to be paid and our dedicated regional Partnership Management Team is here to support you every step of the way.
The Supply Register was created with the ambition to think differently about school recruitment.
We are a forward-thinking organisation, driven to make a difference and founded on the principles of trust, equality and fairness – helping both schools and candidates to secure a better deal.
Technology is at the heart of The Supply Register and you'll find innovation at every corner of our business. Yet it's people who make our business the success it is today, and every school, candidate and agency partner we work with is vital to our mission.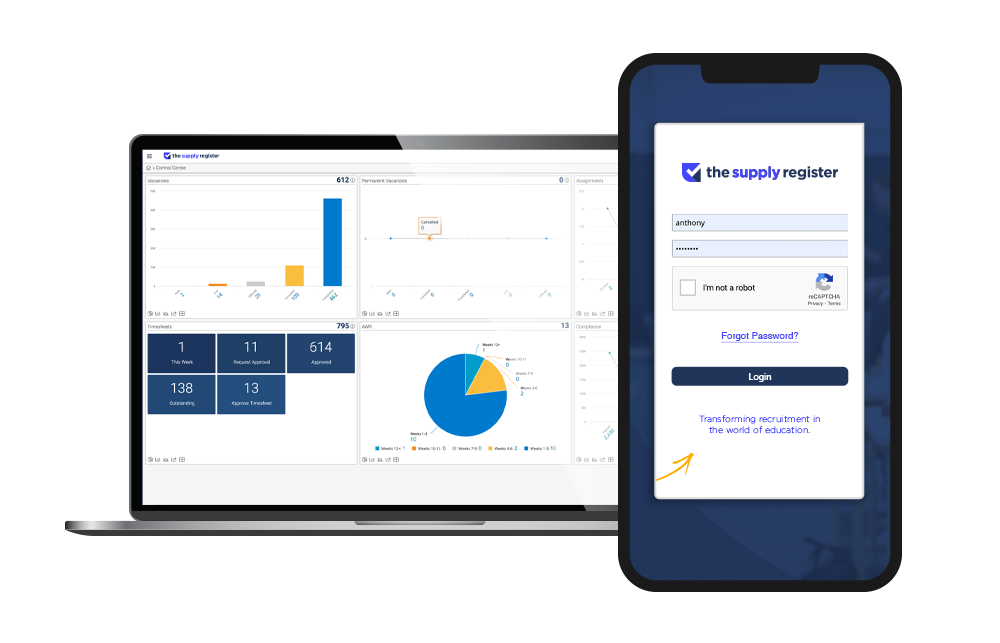 Say goodbye to timesheets.
The Supply Register platform offers a one-stop-shop for all your education recruitment needs. Designed specifically for schools, the secure, web-based system makes it possible to manage the complete end-to-end recruitment process in one place – saving you time and money.
The key to its success is its adaptability – extra features and reports are easily added to create a system that is completely tailored to your school's requirements. What's more, it can easily integrate with any existing third-party software that you may already have in place.
We can provide temporary and long-term teaching and learning staff.
Great teachers combined with great support staff equals students who excel. There are many types of support staff that help children learn and we can help you recruit.
Just as important to the running of schools are the personnel behind the scenes and outside the classroom.
"Aytun, Jodie and the team at The Supply Register have been a great help to me. Managing and organising supply teachers and long-term vacancies in a busy academy is always tricky. There is always someone there, early mornings and weekends, to answer my questions and support my academy. The online portal makes it easy to view and manage bookings, and the stress of calling around agencies in the mornings is no longer a problem. Aytun and the team quickly respond to emails and secure staffing for me. The move to The Supply Register has been a very positive one for my academy."
"The Supply Register has supported the Trust in establishing a framework for supply, which not only delivers value for money but also enables a greater degree of enhanced transparent management reports and data."
"During the past three years, The Supply Register has spent time getting to know us as a MAT and the people who make our Trust what it is... They have taken great care in developing our bank of staff and PSL with people and agencies who can meet the skill sets we are looking for but also the culture of our organisation."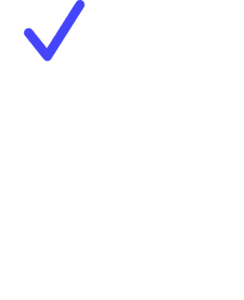 Our web-based industry-leading platform provides the mechanism for schools to achieve full vetting and assessment of candidates.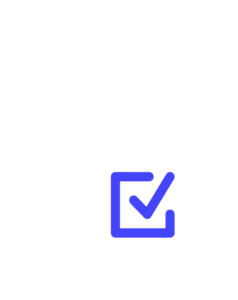 Our rigorous audit process ensures each one of our agencies goes above and beyond trade association standards.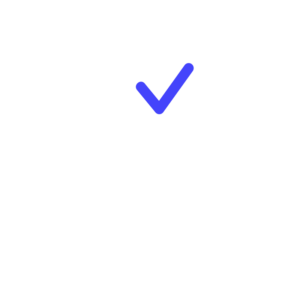 Simplified Administration
The indirect costs and time savings derived from processing hundreds of timesheets and invoices per month are eradicated and replaced with one clear invoice per week.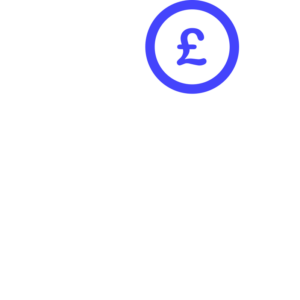 Our approach reduces your costs by up to 20% by building localised 'talent banks' of staff that are remunerated in-line with recognised pay scales, elimination of finder's fee and standardising charge rates from supplying agencies.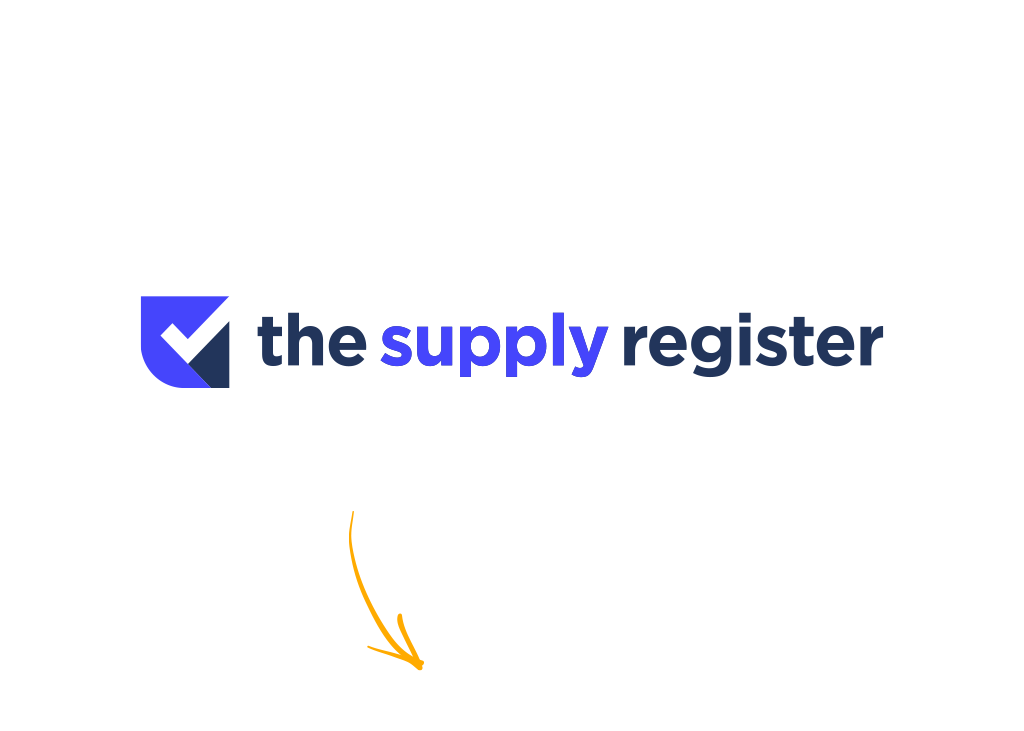 We're a service you can trust.
Whether you are looking for the right talent or a resourcing partner for all your school's recruitment — The Supply Register has all the experience and expertise you need.