Academy Transformation Trust
Welcome to The Academy Transformation Trust Supply Service page. This is the place to start when it comes to learning more about our Trust's staff bank.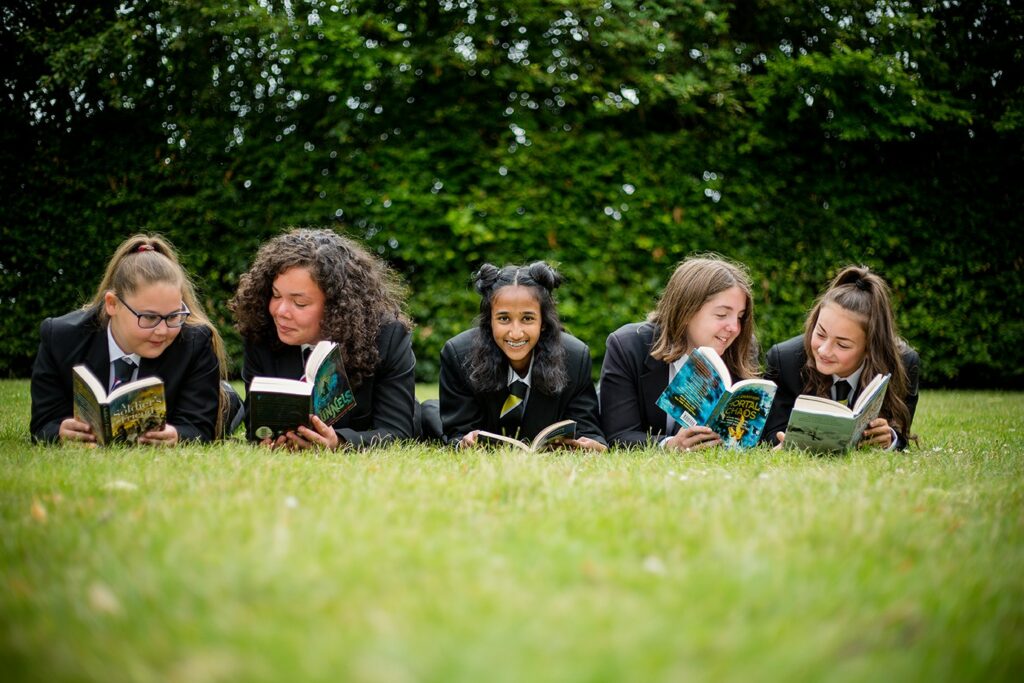 The Academy Transformation Trust has one simple purpose:
To have the biggest positive impact in the varied communities we serve through ensuring top-drawer education for our learners.
#TransformingLives – We believe every child matters and deserves a first class education.
"We're excited to commence our partnership with The Supply Register.
By using this platform, we will broaden our scope for attracting the best talent to our Trust, offer greater pay equity to our supply colleagues, all whilst reducing costs for our academies."
Gemma Morris, Acting HR Director
The trust's cross-phase group of academies was founded in 2011 and, since that time, they have grown to a current family of 21 academies (primary, secondary, post-16 and FE) operating across 10 English local authority areas.
They are responsible for the education of over 13,500 learners; for the careers of almost 2,000 colleagues; and for the most effective spending of over £80 million of taxpayer income each year. 
Visibility of all day-to-day, short-term, long-term and permanent roles across Academy Transformation Trust
Weekly Pay
Optional contribution into Government Pension Scheme via Pension Auto Enrolment (PAE)
24-hour self-booking portal
Online app to accept/reject bookings, view Pay Slips and work history
The opportunity to gain further experience/work across a wide variety of schools
A supportive and dedicated partnership team on-hand every day
A suite of 22 fully funded, nationally recognised, distance learning courses and accredited Level 2 qualifications available with The Supply Register.
We are ethical to the core, ensuring that education is always front and centre of what we do. ATT places great emphasis on the core values of honesty and transparency- we want to shout about our successes, but also share our plans for future improvements to be made
We are future-focused system leaders– never simply followers. Innovation in education is a big deal for us, which is why we started the ATT Institute to offer our staff the best up-to-date training, helping them to provide the highest-quality education for our learners.
We are collaborative in all our endeavours. Our trust is a family of academies, and colleagues from across all 21 of our sites work together to ensure we can provide top-quality education at all of them. At ATT, we believe that we have a responsibility to share best practice, helping us to keep sight of our true purpose- to facilitate learning in the communities we serve.
We are resolutely learner centred; education is at the heart of all we do. All the decisions we make are to benefit the learning of nearly 30,000 students across our trust.
We will work inclusively within our communities, embracing the varied localities we serve while sharing our common vision and values.

 

We will develop the very best leaders of the future, working to improve education and transform lives.

 

We will adhere unwaveringly to the 'Nolan Principles' of Public Service, which is made clear in our commitment to Ethical Leadership.

 
Where our staff bank is unable to meet all our cover requirements, we work with a preferred supplier list (PSL) of agencies to meet our day-to-day, short and long-term cover needs.
If you are seeking a supply role and would like to consider the opportunities at Academy Transformation Trust, you should either contact our Trust Supply Service Team on 0330 236 9244 or att@supplyregister.uk
For agencies interested in working with the Trust as a preferred supplier, please visit here and register to access documentation once published.
We empower all through equality of opportunity and place the needs of our people and the communities we serve at the front and centre of all we do. We believe we are better together and value collaboration within and beyond our organisation. We are resolute in our determination that ATT People Development activities will be the very best professional learning our stakeholders have ever had. Through high-quality people development, we will transform lives and communities.
We offer 38 leadership development pathways across all our directorates, featuring courses written by some of our many talented ATT colleagues and as an accredited centre in collaboration with our strategic partners.
In the aftermath of the global lockdown, the design of people development activity has been somewhat re-imagined for many, creating a greater demand for online professional learning contexts- but we have long been obsessed with developing technology. Embracing this as our status quo for some time now has enabled us to move forward at a steadfast pace with the uncompromising view that our development matters; it is an important factor in helping us to stay connected to each other.
As such, we offer many blended learning opportunities to colleagues:
Annual Learning Leaders Conference
ATTI Webinars
Early Career Teaching Programme
Lead Practitioner Accreditation
Learning Leaders Coaching Programme
National Professional Qualifications


Our people development commitment is not exclusive to our ATT family. Please do get in contact if any of our courses interest you. We recognise our part to play in role-modelling how we can de-privatise our practice and share widely with others beyond our organisation in a way that will lead to whole of system improvement. Quite an exciting journey we are on together, we're sure you'll agree!
Abby Bayford, Director of ATT Institute