Academy Transformation Trust
We have one simple purpose: To have the biggest positive impact in the varied communities we serve through ensuring top-drawer education for our learners.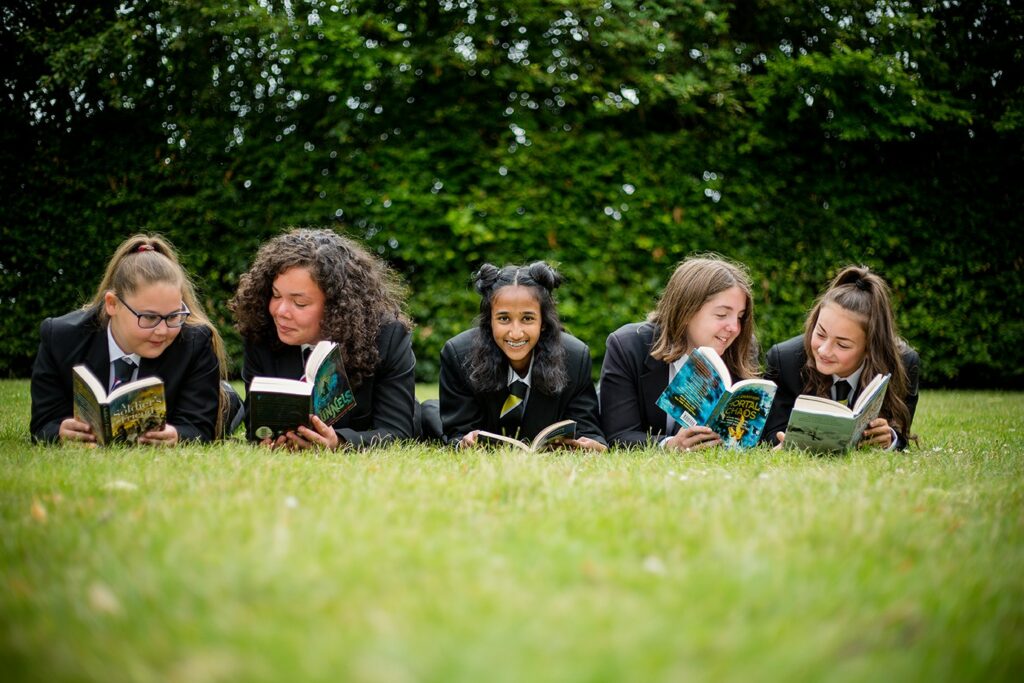 Our cross-phase group of academies was founded in 2011 and, since that time, we have grown to our current family of 21 academies (primary, secondary, post-16 and FE) operating across 10 English local authority areas.
We are responsible for the education of over 13,500 learners; for the careers of almost 2,000 colleagues; and for the most effective spending of over £80 million of taxpayer income each year.
"We're pleased to be working with The Supply Register. As specialists in the education staffing sector, their expertise and experience will provide a high level of service to our schools."
"Their partnership with NASUWT and their ethical and fair approach to supply staff by aiming to increase pay for teachers, reduce costs to schools and help build better relationships with agencies really resonates with us as a network. We're looking forward to working with The Supply Register to bring the best talent to all Ark schools."
Jerry Collins, Director of Secondary Education 
We offer 38 leadership development pathways across all our directorates, featuring courses written by some of our many talented ATT colleagues and as an accredited centre in collaboration with our strategic partners.
In the aftermath of global lockdown, the design of people development activity has been somewhat re-imagined for many, creating a greater demand for online professional learning contexts- but we have long been obsessed with developing technology. Embracing this as our status quo for sometime now has enabled us to move forward at a steadfast pace with the uncompromising view that our development matters; it is an important factor in helping us to stay connected to each other.
Annual Learning Leaders Conference
ATTI Webinars
Early Career Teaching Programme
Lead Practitioner Accreditation
Learning Leaders Coaching Programme
National Professional Qualifications
We are ethical to the core, ensuring that education is always front and centre of what we do. ATT places great emphasis on the core values of honesty and transparency- we want to shout about our successes, but also share our plans for future improvements to be made
We are future-focused system leaders– never simply followers. Innovation in education is a big deal for us, which is why we started the ATT Institute to offer our staff the best up-to-date training, helping them to provide the highest-quality education for our learners.
We are collaborative in all our endeavours. Our trust is a family of academies, and colleagues from across all 21 of our sites work together to ensure we can provide top-quality education at all of them. At ATT, we believe that we have a responsibility to share best practice, helping us to keep sight of our true purpose- to facilitate learning in the communities we serve.
We are resolutely learner centred; education is at the heart of all we do. All the decisions we make are to benefit the learning of nearly 30,000 students across our trust.
We will work inclusively within our communities, embracing the varied localities we serve while sharing our common vision and values.

 

We will develop the very best leaders of the future, working to improve education and transform lives.

 

We will adhere unwaveringly to the 'Nolan Principles' of Public Service, which is made clear in our commitment to Ethical Leadership.

 
Challenge, Support and Intervention (CSI) Education
We are committed to continuous improvement and strive to be exceptional in the quality of education we offer for all of our children and young people, as well in the working environment and development we offer our colleagues.
Through robust challenge we swiftly identify and address areas of under-performance, complacency or low expectations. In equal measure, we deliver support through the capacity and expertise available throughout our Education Directorate and our wider People Development Strategy. Finally, a bespoke intervention programme is provided where it is needed in response to the individual needs of any academy.
Our Aims: 
 to ensure effective, routine and regular partnership and collaboration across all of our academies.
to maximise opportunities for collaboration through our regional and cluster-based structures.
to enable specific expertise and specialisms across our Education Directorate to be championed and shared, whilst ensuring alignment with Operations and Finance, through Education Group Portfolio Leadership (EGPL)responsibilities.
to evaluate the impact of all Education CSI work and maintain a commitment to continuous improvement.
to remain outward facing with a focus on the continuous evolution of our Education CSI work, rooted in research and evidence-based approaches.