Over the course of two days in late August, we brought our separate teams together to celebrate the success of the past 12 months, whilst also recognising our outstanding staff whose dedicated efforts have played a pivotal role in steering our performance in 2022/23.
Our Annual Business Update is our chance to bring everyone together as one team and highlight some of the amazing efforts that have been contributed over the past year. As we all know, the education sector has faced unprecedented challenges as a result of the COVID-19 pandemic and various other factors. Recruitment in our field is no longer just about filling positions; it's about shaping the future of our educational institutions, moulding the minds of tomorrow, and ensuring that our schools remain pillars of knowledge, growth, and inspiration.
This is why it's never been more important to ensure that we, as a company, are fully aligned and providing the best possible service to individuals and institutions across the education sector.
Celebrating success
The event gave us an opportunity to review our current and projected performance as well as discuss business improvement initiatives for the upcoming academic year. It also allowed us to recognise those who have excelled in their role with our annual award and prize-giving ceremony. Over the past year, our team has shown unwavering commitment to these ideals. We've worked relentlessly to match the best educators with institutions that share their passion and vision. We've connected the dots between brilliant minds and institutions thirsty for talent.
For this year's update event, we were fortunate enough to benefit from the experiences of our guest speaker, Potteries boxer Nathan 'Hitman' Heaney. Nathan told us about his life and career to date and picked out some of the challenges he's faced in his drive to succeed. He was born into a boxing family and first stepped into the ring aged just 11. After 15 years as an amateur boxer, Heaney took a step back from the sport to focus on a teaching career following the birth of his first daughter. Nathan, who holds a degree and PGCE, became a sports lecturer for Newcastle and Stafford Colleges Group. Then, at the age of 28, he was offered a contract with BCB Promotions and took up boxing again professionally.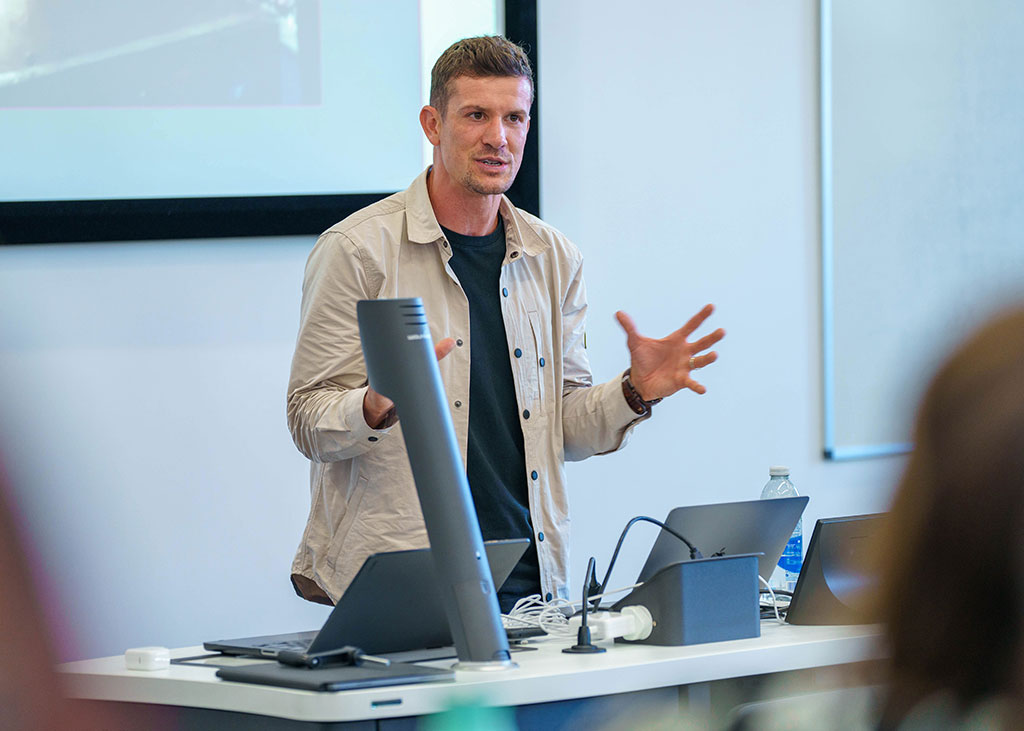 Nathan provided our staff with some fantastic examples of how he has overcome the challenges he's faced throughout his life and career and also acted as our ceremonial prizegiver for some of our award-winning staff. Following the ceremony, we also had time to catch up at a more informal level over dinner and drinks.
Congratulations to all the amazing Supply Register professionals who won prizes at the business update event. We celebrated winners across 5 different award categories, including Region of the Year Award – Winner: West Midlands, Most Improved: London. Partnership Manager of the Year Award – Winner: Danielle Noble, Most Improved: Pindi Sembhi. Partnership Executive of the Year Award – Winner: Mark Ellison, Most Improved: Michelle Davies, Newcomer: Anne Marie. Compliance & Resourcing Champion – Winner: Hayley Mangal, Most Improved: Joseph Rusted & Sarah Mason, Newcomer: Chloe Chambers. And finally, Going the Extra Mile Award Winners – Central Operations: Carley Dennington and Regional: Joseph Rusted.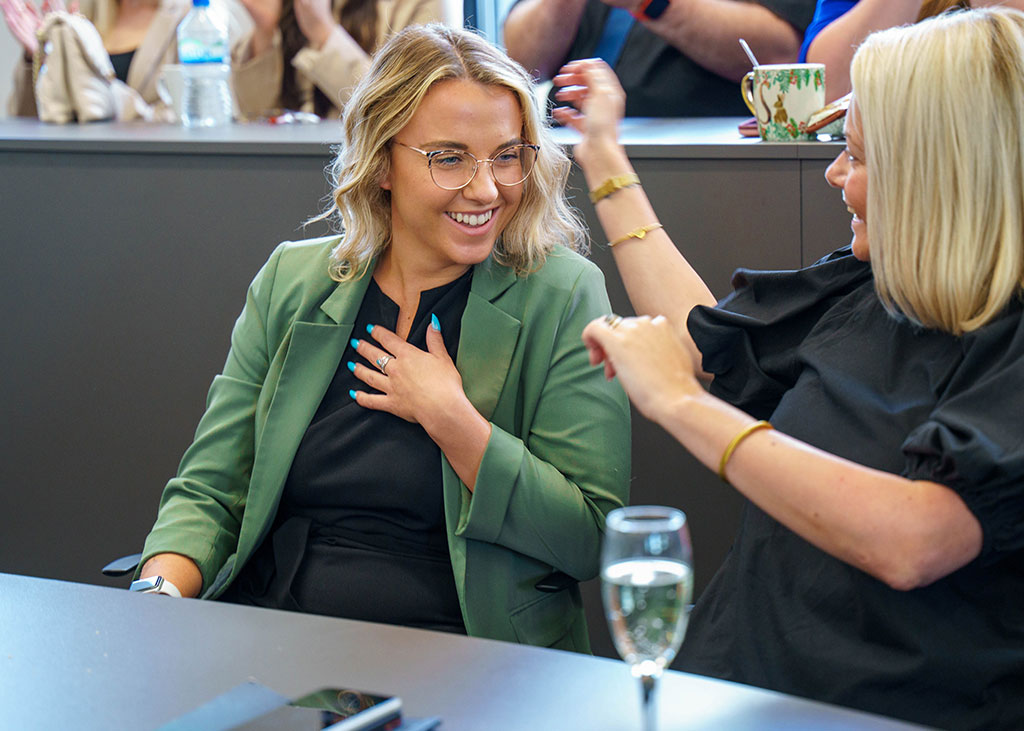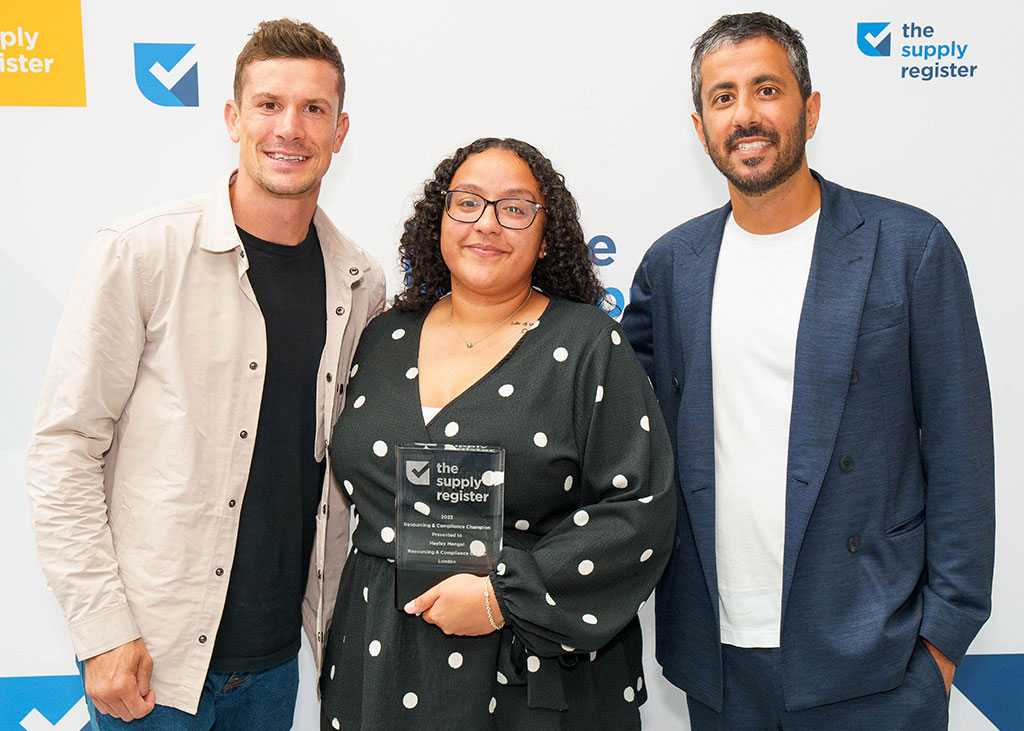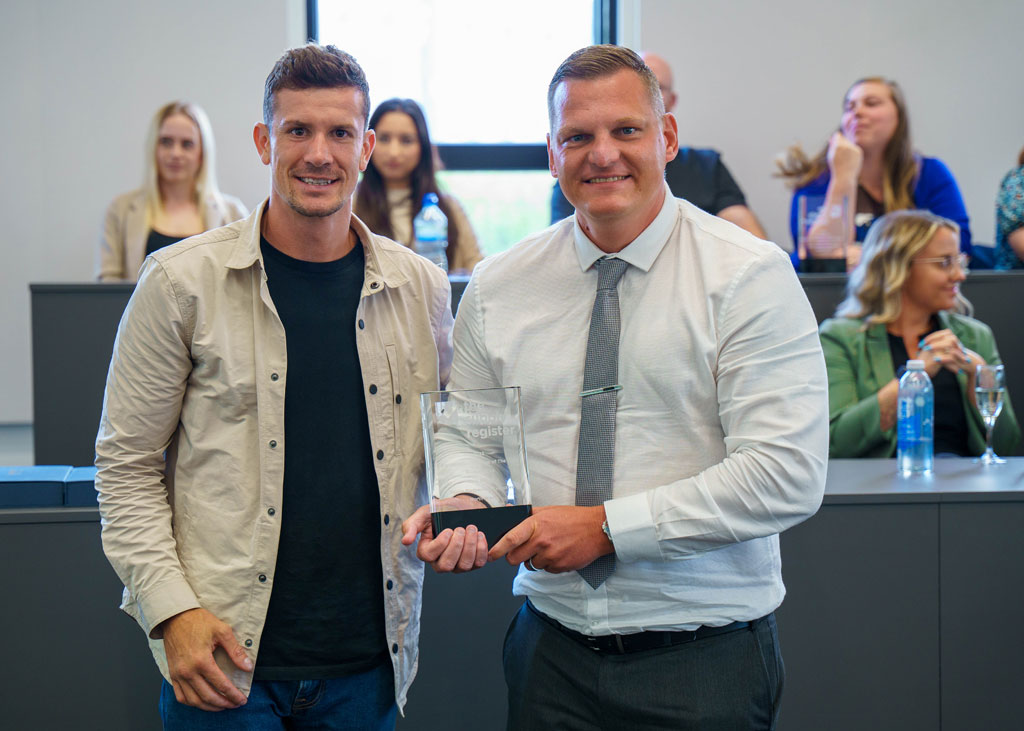 Team activities
During the second day, our staff participated in a leadership and resilience convention and interactive workshop led by Dr Jamie Barker, Senior Lecturer in Sport Psychology at Loughborough University, and Professor Matthew Slater from Staffordshire University. This high-energy workshop culminated with us splitting into teams to perform a Haka – much to everyone's surprise. The objective was to see how well we deal with high-pressure situations within groups and how we can positively change our thoughts and feelings to become more proactive in our personal and working lives. The finishing task won't be one that's forgotten in a hurry!
A successful year ahead
Overall, seeing our different teams interact and feel the energy around the room as we head into our new school year was amazing.
Our focus as a business is to continue to provide the very best levels of service to schools, trusts, teachers and suppliers by leveraging our state-of-the-art technology platforms to fill supply roles more effectively and with less hassle. We do this because we care about education recruitment and about delivering a fair deal for everyone who dedicates their career to supporting the education sector.
One of the most profound lessons we've learned is that recruitment is not just about qualifications on paper; it's about finding individuals whose values align with the institutions they serve. Our mission extends beyond a mere transaction of job and candidate. It's about fostering relationships that will shape the educational landscape for years to come.
As we stand on the cusp of a new year, we want to reaffirm our commitment to excellence in education recruitment. Let's embrace innovation and technology to streamline our processes, ensuring that we're not just keeping up with the times but rather staying ahead of the curve. Artificial intelligence, data analytics, and machine learning can empower us to make even more informed decisions, matching educators and institutions with uncanny precision.
However, while we embrace these technological advancements, let's not forget the human touch—the irreplaceable connection that makes us who we are. It's in the personal conversations, the insights gathered during interviews, and the ability to truly understand the unique needs of both educators and institutions. This is where our expertise shines brightest.
Remember, if you're a teacher looking for a change into the supply side of things, an existing supply teacher looking for your next role, or a school looking for support managing the unprecedented challenges faced in this new school year, then don't hesitate to get in touch.
Read more of our blogs
Or search for your next specialist supply role
Take a look at some of our case studies looking at how we can support schools